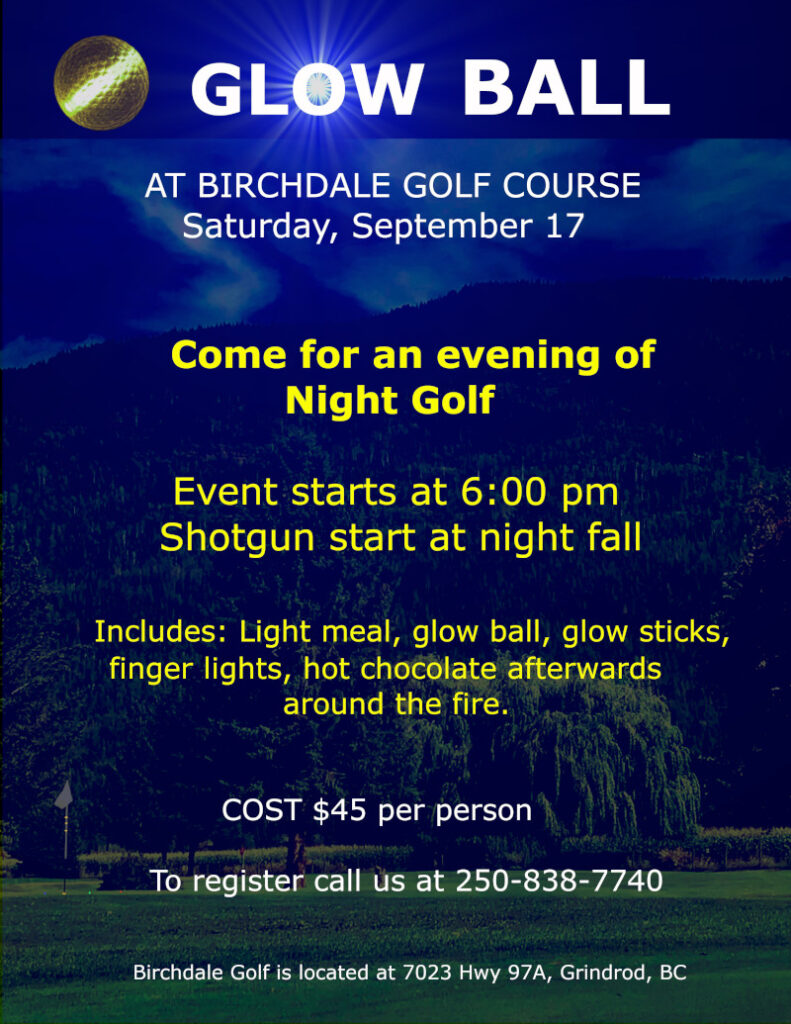 Join us on Saturday, September 17 for and evening of golf after dark.
Your fun evening includes a light meal, 1 glow ball, glow sticks, finger lights and hot chocolate around the fire afterwards.
The course will be lit only with glow sticks including the holes and flags. We even turn off all the other lights to make it more fun in the dark. Golf under the starry night sky and have a blast.
Gather a team or come alone and we will find you some teammates.
To reserve a spot just call the office at 250-838-7740 or drop by.